Does Lyndhurst have local politicians willing to stand up to the Sports Authority for our fair tax $hare?
---
https://www.insidernj.com/stellato-notches-win-lyndhurst/
Now consider what politically independent Ridgefield politicians are doing to fight the Sports Authority for their town…
HIGHLIGHTS FROM NORTHJERSEY.COM NEWS REPORT:
Ridgefield seeks dissolution of state sports authority over lack of payments
Nicholas Katzban, North Jersey Record Aug. 26, 2019
The New Jersey Sports & Exposition Authority has again failed to pay Ridgefield the full amount owed under a 2015 hotel tax sharing program, claims the borough's lawsuit against the state-created agency.
The authority paid Ridgefield less than $500,000 despite owing it more than $800,000 in payments for 2018, claims the borough's lawsuit filed Aug. 15 in Superior Court.
It's the third time in four years that towns within the authority, including Ridgefield, Kearny, Rutherford and Jersey City, claim to have been shorted by the authority, which revised a program meant to disperse revenue streams among municipalities in the Meadowlands zone.
Those payments are funded by a hotel tax lawmakers enacted in 2015, when the former Meadowlands Commission merged with the NJSEA.
Ridgefield seeks an injunction to either return to the previous municipal tax share program or a complete dissolution of the 1969 Meadowlands Act and the current authority.
Ridgefield alleges the failure of a hotel tax to live up to lawmakers' projections has left the authority unable to keep up with payments.
However, mayors of other Meadowlands towns, including James Cassella of East Rutherford and Al Santos of Kearny, which was shorted by $2.19 million in 2017, said they had hoped the recurrent shortfalls would be fixed by an amendment that widened the hotel tax to apply to any hotel in the 14 Meadowlands municipalities, rather than only ones that fall within the Meadowlands district.
….
Parts of 14 towns in Bergen and Hudson counties comprise the NJSEA. They are: Carlstadt, East Rutherford, Little Ferry, Lyndhurst, Moonachie, North Arlington, Ridgefield, Rutherford, South Hackensack and Teterboro in Bergen County and Jersey City, Kearny, North Bergen, and Secaucus in Hudson County.
The authority operates under the Department of State and receives an appropriation from the state budget, according to its website. The agency also produces revenue from ease payments, solid waste operations, fees and property transactions.
Email: Katzban@NorthJersey.com
SUBSCRIBERS TO NORTHJERSEY.COM CAN FIND THE ENTIRE STORY HERE:
https://www.northjersey.com/story/news/bergen/ridgefield/2019/08/26/ridgefield-nj-sues-dissolution-njsea-hotel-tax/2089446001/
Meet the NJ Sports & Exposition Authority Board of Commissioners (they control the development of mass housing and our tax share of $$$ received for that housing in the Lyndhurst Meadowlands)
PRESIDENT & CEO
VINCENT PRIETO
Vincent Prieto, President and CEO of the New Jersey Sports and Exposition Authority, oversees the day-to-day operations of the multi-faceted agency. The NJSEA is responsible for the operation of the MetLife Sports Complex…
---
JOHN BALLANTYNE
Chairman John Ballantyne formerly served as Executive Secretary-Treasurer (EST) from 2015 to 2018 … Read more
JOSEPH BUCKELEW
Vice Chairman Joseph Buckelew, born in New Brunswick, New Jersey resides in Manasquan … Read more
ROBERT J. DOWD
Commissioner Robert J. Dowd is the Chief of Police of the Township of North Bergen,… Read more
ARMANDO B. FONTOURA
Sheriff Armando Fontoura is responsible for operating the largest and most active…. Read more
MICHAEL H. GLUCK
Michael Gluck is a managing partner of GluckWalrath based in Trenton and Red Bank…. Read more
WOODY KNOPF
Woody Knopf, former Chairman of Knopf Automotive Parts, was born in Brooklyn, New York in 1948. …. Read more
STATE TREASURER ELIZABETH MAHER MUOIO
Elizabeth Maher Muoio was officially sworn in as State Treasurer on April 17 …. Read more
STEVEN PLOFKER, ESQ.
Steven Plofker is an attorney, real estate developer, and business owner. His… Read more
ANDREW SCALA
Andrew Scala was born in Passaic, New Jersey, and raised in Garfield. He graduated… Read more
ANTHONY SCARDINO
Anthony Scardino, Jr. is a former state senator and the former mayor of Lyndhurst…. Read more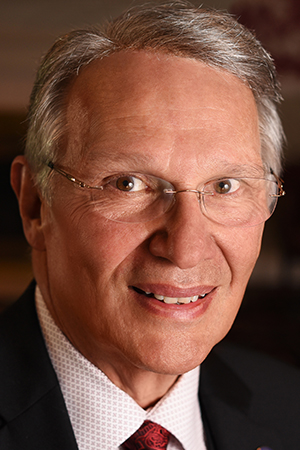 LOUIS J. STELLATO
Commissioner Louis J. Stellato is President of Stellato Funeral Homes and manager of the Lyndhurst location. …. Read more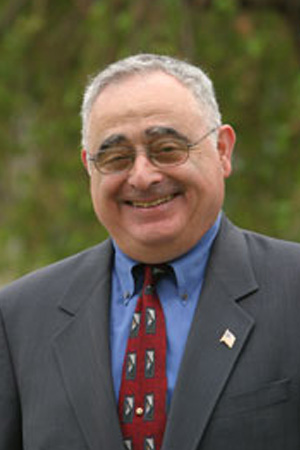 ROBERT B. YUDIN
Robert Yudin is the former Chairman of the Bergen County Republican Organization…. Read more
Unlike Ridgefield's politicians, the puppets called the Giangeruso/DiMaggio Administration do not have the political independence to stand up to the NJSEA Commissioners to fight for Lyndhurst's fair share.

Their MEGA MALL is opening in 2020. On May 4, 2021 Lyndhurst needs a new, independent Board of Commissioners. It's time to remove Giangeruso/DiMaggio and their weak "Pride Team" who only care about nepotism and won't stand up to their political backers on the NJSEA.
Lyndhurst's future depends on it.
Print